Thank you for your interest in giving to support the mission of the Church locally and around the world through the ministries of First Baptist Tampa.
Important Note: We are excited to have moved recently into a new online giving system. If you had a recurring gift set up on the old system, please call Susan in the office at (813) 251-2425. She will cancel your giving account on the old system, and help you get set up on the new system.
If you have not set up a recurring account, or to make any gift online, please click here or on the button below.

---
You will be redirected to a page where you will 1) enter an amount, 2) select a category or multiple categories, and 3) enter your email address (see below).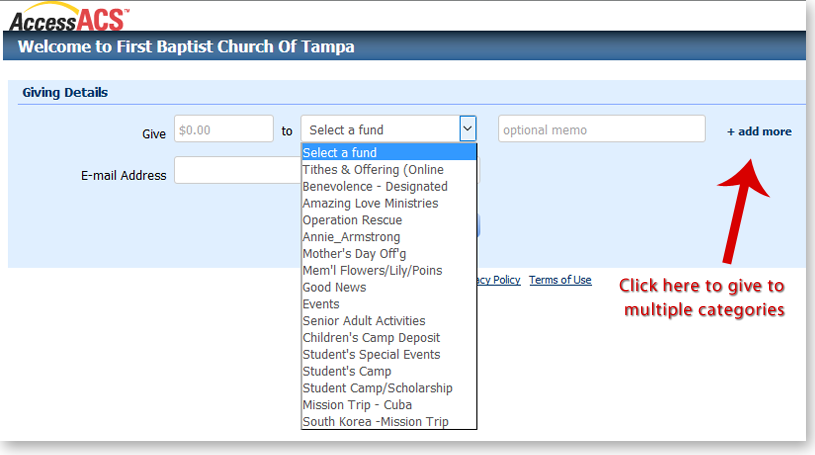 Next, 1) Create Account or 2) Continue as Guest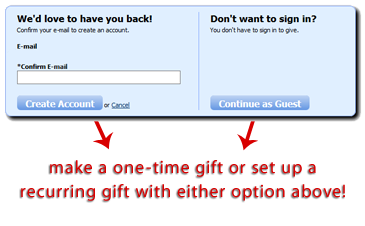 Which ever way you choose, on the next screen (below) you will enter your card, or bank account information.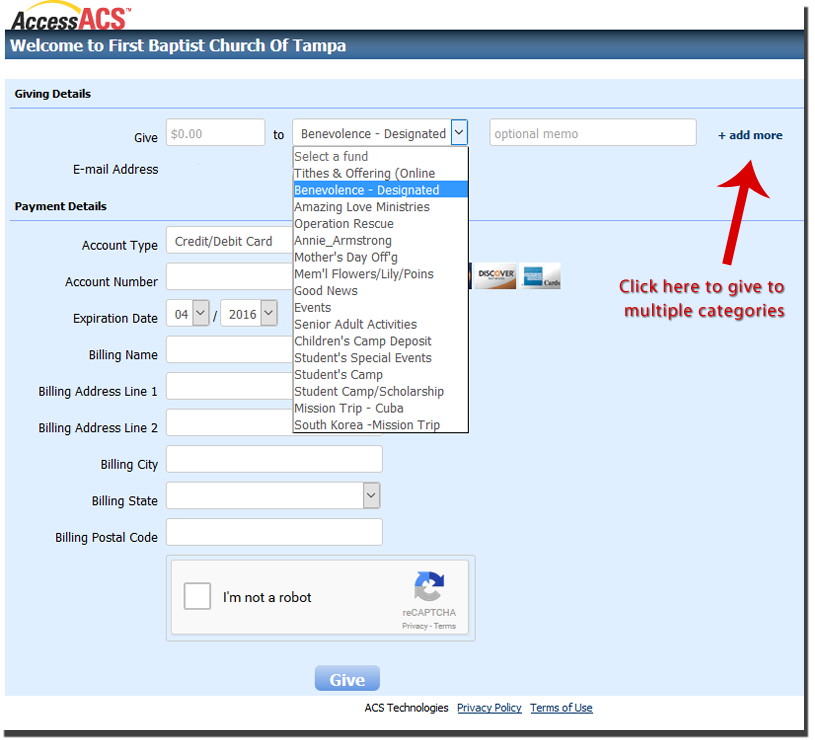 The final options for "recurring" gifts and submitting the transaction appear on the next screen.
Thank you for setting up your gifts online. If you have any questions, please call Susan or Donna in the main office (813) 251-2425.