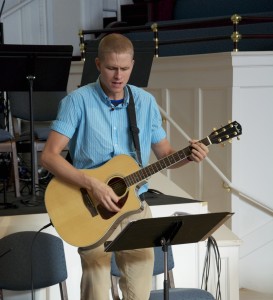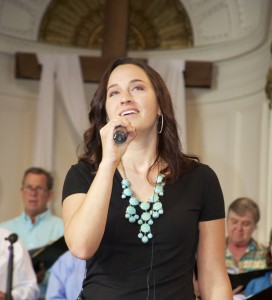 The worship ministry of FBC Tampa offers many ways for members to use their talents to glorify God.
Worship Choir – Teens through adult are welcome to be a part of the worship choir. An audition is not required–a basic understanding of music, a willingness to learn, and a desire to worship through music is needed. A full choir rehearsal is held weekly on Wednesdays at 7:30 p.m. in the worship center.  Choir members also meet Sunday mornings at 8:30 a.m. for a run-through of the service music.
Praise Team – Praise Team members are Worship Choir members who have the training, musical ability, and commitment to lead vocally from the platform.  Praise Team members are auditioned and interviewed by the Worship Arts Pastor, and are scheduled to serve on a rotating basis.
Instrumentalists – The Worship Arts ministry uses a variety of instruments to enhance the worship service.  Those desiring to serve using their instrumental talents should contact the Worship Arts Pastor.
Audio/VisualTechnical – An important part of the Worship Arts ministry is the audio/visual technical staff.  These team members operate the sound system and the visual presentation throughout the worship services.  Those interested in serving on this team should contact the Worship Arts Pastor.   Those with previous experience OR those willing to learn are welcome!
The Worship Arts Ministry also offers opportunities for children and teens to lead worship through music. Contact the Worship Arts Pastor for more information.
Special seasonal programs incorporate music, drama, and media as we celebrate and worship our Lord Jesus Christ.
Ministry contact: Kevin Cook, Worship Arts Pastor
kevin@fbctampa.org
813.251.2425 ext. 10