Welcome
Whether it's Sunday or any other day of the week, you are welcome at FBC Tampa. We want to be sure you feel that way, too.
What is the service like?
Our worship service (10:45 a.m. to around 12:15 p.m.) is a celebration of our Lord Jesus Christ. Our aim is to help you connect with God and His people here in Tampa. So we focus on worship through the public reading of the Word, through corporate prayer, through singing and the preaching of the Word. Our worship music is a blend of traditional hymns and contemporary songs supported by our choir and backed by piano, guitars, brass, and drums. Click here for video archive.
After the service, please stop by the the information desk to meet Pastor Bob at our Guest's Reception. We would love to meet you.
How do I find you?
We gather right in the heart of the city, just west of Downtown and just across the street from the University of Tampa at 302 W. Kennedy Blvd., Tampa FL 33606.
Click here for Google maps.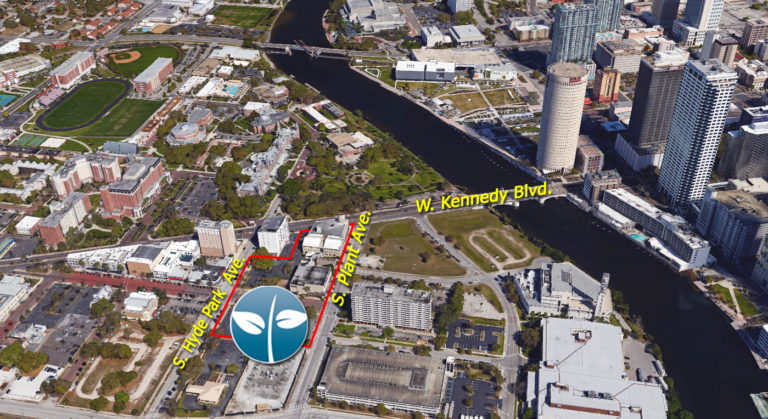 Where do I park?
We provide plenty of free parking for everyone.
* You might check the lot adjacent to our main building. We have "reserved guest spots" and handicap parking off of Hyde Park Ave. just west of our main building
* We also our own parking lot south of our main buildings on the south side of Grand Central Ave. between Hyde Park and Plant Avenues.
* You can also find easy, free parking along the streets around our campus.
Just find a spot and look for our golf-cart shuttle. And in case of bad weather, we've got a covered drive-up and drop-off area too.
What should I wear?
Feel free to wear whatever you are most comfortable in. You will notice people dressed casually, in business casual, as well as in suits and dresses.

Where do I go?
Head toward Kennedy Blvd. and look for our covered walkway. Our First Impressions Team will be stationed there to guide you to our Children's building (for High School / Middle School, Children K-5, toddlers and infants), or into our main building for Sunday Morning Core Groups and  Service.
Wheelchair/handicap accessible?
Yes, it is. A wheelchair ramp into the main building is located just to the left of the entry doors that leads through the Dining Room. An elevator is also available in the main building.