FIRST BAPTIST TAMPA — It is not all talk anymore. The buzz around new developments on the west side of the River in downtown Tampa is a lot more tangible these days as four construction cranes fill the skyline.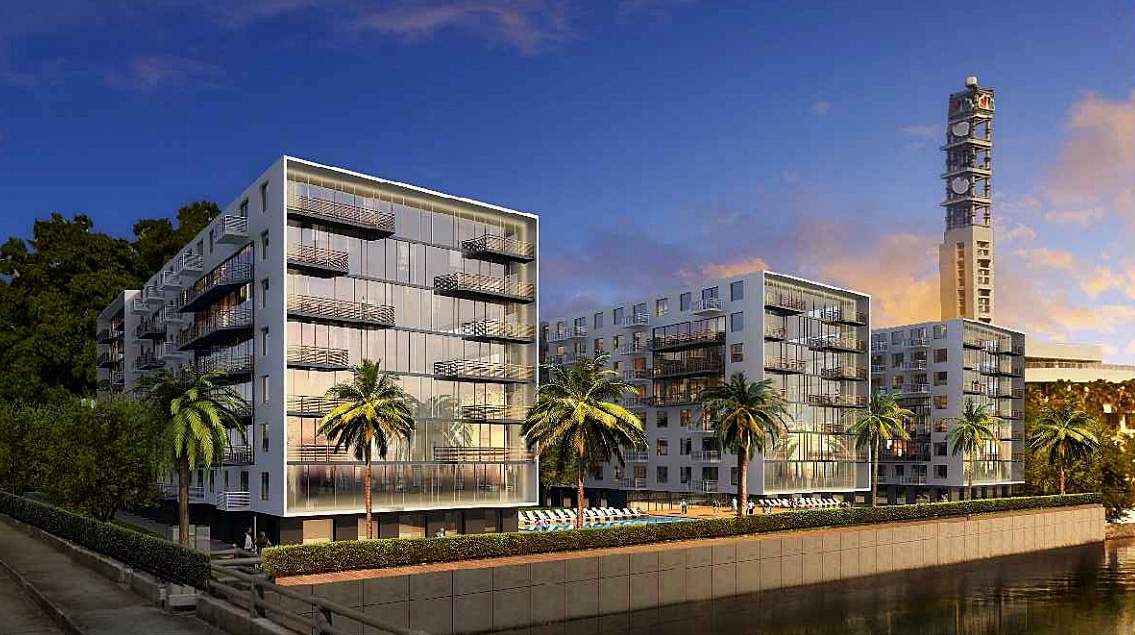 The first project, which broke ground in August, 2017, is the Miami-based Related Group's Manor Riverwalk (above). Located on the site of the old Tampa Tribune building on the west bank of the river, the project will be an eight-story, 400-unit residential complex.
The second project, brainchild of the Boca Raton-based Altman Companies, broke ground in November, 2017. It is the Altis Grand Central (above), an eight-story, 314-unit residential building with retail and restaurant space on the ground level along Grand Central Avenue across from the Oxford Exchange.
For members of the First Baptist Church of Tampa, who have resided on the same city block across from the old Tampa Bay Hotel (now the University of Tampa) since around 1900, having new families in the neighborhood will be a much-needed and much-welcomed blessing.
J. Boe Ellis, Pastor of Discipleship and Missions at First Baptist, said "our whole aim as followers of Christ is to love our neighbors and to show them the love of Jesus in real, and often times not-so-churchy ways. So, we are looking for opportunities right now to lead our folks to be ready to welcome new friends into the neighborhood, and to do things that will matter to them and to the community. We are asking ourselves questions like, 'what could we do so well that if we disappeared from the neighborhood, it would actually leave a void?'"
For more information on First Baptist Tampa and developments along the west side of the Hillsborough River in Tampa, contact Boe Ellis at (813) 533-5538 or boe@fbctampa.org
http://fbctampa.org/wp-content/uploads/2018/02/Tampa-West-Side-River-Development.png
275
712
fbcadmin
http://fbctampa.org/wp-content/uploads/2017/09/FBC_Main_Web1.png
fbcadmin
2018-02-07 15:56:54
2018-02-07 16:01:17
Construction Cranes Rise on the West Side of the River in Tampa